How about some white rice for weight loss?
Talk about weight loss and the impromptu that comes up from your dietitians is "Are you on rice?"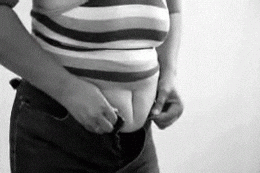 Quite possibly you'd be coming up with an affirmation because I don't suppose you are among the mass who doesn't live by rice as a staple food.
The next instruction that turns up to your ears is like "then, you'll have to quit consuming rice because rice is fattening!"
Giving a bit of relief they continue with endorsing Brown Rice as your ultimate way to fitness.
Ummm okay.  This article isn't really to blame all the dietitians for their knowledge.
But seriously? Did we just encounter the culprit of all those trial rooms disappointments and  why we were not being able to fit into a smaller sizes?
Well, okay I might be exaggerating. Admitted!
So what basically is White Rice?
White rice is white because when it is milled, it becomes free from all the husk, bran and germs. Hence its the inner kernel of the rice.
Does that make it a defaulter?
Lets get to know more about white rice-

What is it?
A substance which in the human gut, acts as an anti-nutrient. It reduces the absorption of valuable vitamins and minerals.
White rice is the milled form of rice ie it is  free from all the husk, bran and germs. Now when all of this is removed, it becomes phytic free and thus is more easily digested. You'll be surprised to know that the phytic content in white rice is lower than many of the seeds, nuts and other grains.
Probably that is why you feel hungry soon after you finish your bowl of rice. 😛

What is it?
Basically a metal. Long-term exposure to arsenic can cause cancer in the skin, lungs, bladder and kidney. It can also cause other skin changes such as thickening and pigmentation.
Researchers say that consumption of brown rice that is the unadulterated form of rice is hazardous as compared to white rice because brown rice contains bran which has high arsenic level as compared to white rice. Also rinsing white rice before use even reduces the risk of arsenic.
Also to add more to it they say that all the "diet conscious freaks that live by various products of brown rice including brown rice syrup, brown rice pasta, rice cakes and what not pose a significant risk of arsenic overexposure especially when people consume more than one serving per day.
Many a times, rice is being linked as a cause of diabetes but researches show that the more you consume white rice, the lesser the chances of diabetes. Don't believe? Check out countries with high consumption of rice; Thailand, Philippines, Bangladesh etc. They have the least diabetic audience.
So if you go onto looking at the brighter side, white rice has got various benefits.
Some more benefits of white rice include-
Rich in carbs, white rice are a rich form of energy suppliers. They are the energy boosters.
So now when you plan to do a heavy workout, you know what you'll be crushing over for lunch.
High Blood pressure or hypertension? Jump over white rice. Its low in sodium so doesn't put much strain on the cardiovascular system hence maintaining the blood sugar level.
White rice provides  the foundation for body metabolism, immune system health, and general functioning of the organ systems, since vitamins are commonly consumed in the most essential activities in the body.
Gastrointestinal distress-
Due to the low fiber content, white rice is beneficial for those suffering form diarrhea, colitis and morning sickness.
After knowing the benefits of white rice, I am sure you'd be wondering why do people stress on quitting rice?
It's basically not white rice that's the culprit, its the sides along with its served or the preparation of rice that doesn't let the body absorb the right nutrients.
So the next time you cook rice, keep the following in mind-
Rinse them well.
Place the rice in a heavy bottomed pot
For cooking, only use olive oil and be specific to one tablespoon only
Having known the benefits of white rice and the right way to cook it, I guess you'll be able to fetch the maximum nutrients from it.
Don't forget to share the information with friends and family and enjoy the art of loving food.
For more such blogs, stay tuned!