Easy home exercises to cut down Post Festive Calories
Each Indian festival is surrounded by lots of sweets and delicacies. If you have a sweet tooth, the festive season takes your weight loss goals for a toss.
You certainly don't wish to sit on the weight you put on post festive season? Then what are you waiting for?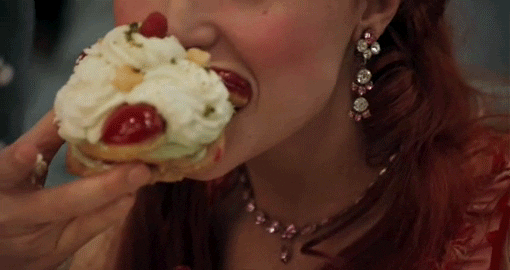 Work out these easy home exercises that fit into your busy routine to shed off those post festive calories.
Duration: 30 secs
Hold the inverted V pose for 30 seconds. This one is for your abs and needs just a good mat to support you. Lie down on the floor with your face forward. Push your hip part up from the mat while making a V with your toes and hands. Keep your legs and hands as close as you can to provide maximum stretch on your abs.
As a beginner limit yourself to above steps.
Advanced:
As you age into the routine add a little more to it:Push your toes away from your hands while keeping the hips as high as possible. Bring your knee in and out towards your hand for 30 seconds. This works the arms, the core, and the lower back.
Duration: 30 secs
Work out your legs and abs. With your face upward lie down on the mat. Keep your legs flat and join them. Lift them straight up till they are perpendicular to the mat. Keep your arms flat next to your body. Hold the pose for 30 secs. Bring your legs down, while bringing them down stretch them out in the opposite directions.
Once you have placed them down, close them and pull up again. Repeat the steps for 30 seconds. When you start feeling the stretch in your abs and legs, the work out is burning the excess fats.
Duration: 30 secs
The work out that benefits your lower back. This routine works tremendously well for your thighs and abs and strengthens your lower back muscles. Lie down on your mat while facing the ground. Stretch your arms and legs. Lift your chest and thighs off the ground. Balance yourself on the tummy. Focus on your lower back while doing this routine it helps you maintain the balance. Repeat the steps for 30 secs to feel the burn in your tummy.
The advantage of the routine is that it is perfect to heal all your posture troubles while burning calories.
Duration: 30 secs
A cardio workout post the mat routines that warm up your body. Helps you lose weight while improving your heart health. Tone your thighs and work out the entire body with the action-packed routine. Stand upright and keep your feet at shoulder width. Bend down into a squat and while standing up take a quick jump. Repeat the squat and jump up. Be ready for some sweat with this super intensive workout. Make sure the squats are deep for the better workout.
A 5-minute workout guide will help you lose you those post festive calories that your sweet tooth made you put on. So what are you waiting for? 
Try these simple exercises and share your experience with us. Also, don't forget to share the blog with your friends and family to help them cut those Post Festive Calories!