Traits only a true chocolate lover can relate to!
Today might be yet another day for anyone in the world but if you're a true chocolate lover, its a special day for you, right?
Not that its the official day to have chocolates while the rest of the year is the waste but the feeling of expressing your love is all real for today. So guys, jump and hop off your beds because there cant be a better motivation that this.
So, are you a true chocolate lover? And is your secret fantasy to drown in a chocolate river?
If so, then I guess you're at the right place!
Here're some quick facts that no loyal chocolate lover can dare to deny-
You never trust people who say they hate chocolates-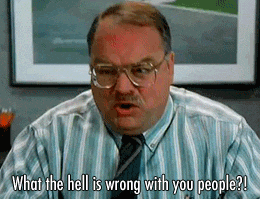 I mean seriously? Are these people upto some good? How can someone not love the biggest gift to mankind ever!
You blindly order anything that includes the word "chocolate"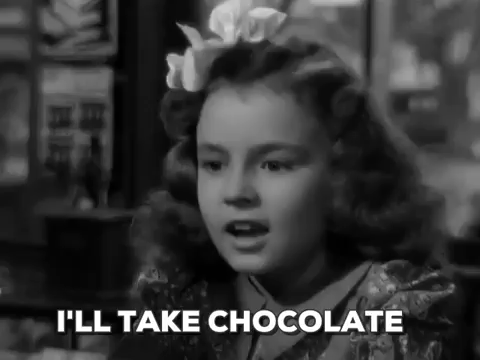 While your friends struggle for long trying to explore what best to order, you're the fastest and the most accurate at it because you blindly trust foods made with chocolate as an ingredient in it.
You aint a racist-
When someone asks you which chocolate do you prefer; black or white, you turn up saying "All". Because, colour doesn't matter. Kudos to the true love, guys!
Everything seems better with chocolate-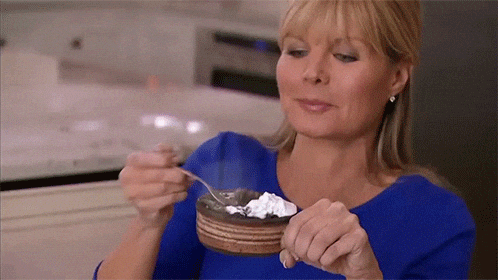 If you're someone who's not so good with cooking then chocolate serves the best savior for you. Dip anything and everything in chocolate and its all good to be consumed.
Did you say Cakes?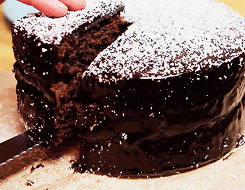 Simple maths is applied by you while ordering a cake. Cake is equal to chocolate cake. No over thinking, no trying to explore other flavours, simply a chocolate cake. *irrespective of the choices your dear ones give*
Sharing is caring? Who made that rule?
For people like you sharing isn't caring at all. Specially when its chocolate. No Nooo Noowaayyyy!
Prefer chocolate over weight goals-
You have chocolates and the  turn upto the weighing scale, feel sad and then again turn around for more chocolates. Thats the perfect hog circle you know.
Best time of the year for you is Easters-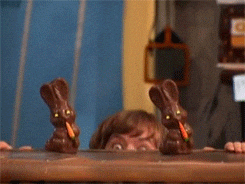 Undoubtedly, Easter makes you happy, jump with joy. Why? Because its the chocolate season.
Feel free to tag and share with your friends if you cant agree more!