A glass of wine a day: Have it or Avoid it?
The ironic part of cravings is that the more you eat, the more you crave.
And when it comes to wine, one minute you feel extremely proud of yourself for having resisted thinking about "No More Daily Consumption" and the other moment you end up with a Glass of it at the dinner.
Well, if you think its your daily case, I have to tell you that you're not alone!
We all face this dilemma daily.
But the health benefits of wine have been a debatable topic since forever now.
I am sure you''ll be wanting to know about the benefits of wine so that it lets you live GUILT FREE so here we go!
Reasons why you can justify your wine consumption-
Lower risk of heart diseases and strokes-
Studies show that people who drink approx 150 ml of wine daily seem to have a lower risk of heart diseases, approximately by 32% lesser than the non drinkers. So now you've got a cure to deaths related to heart attacks!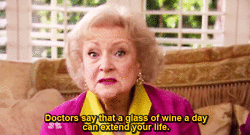 Is there anything like wine-belly?
We all are well aware of the what excess beer can lead to, isn't it? But has anyone of us ever heard of wine-belly? Not really! Studies reveal that women who drank an average of 1 glass of it daily weigh 10 pounds less than women who never drank! So ladies, do we really need to hit the gym?
Grapes obsession during the off season-
What to do if you're a fruit lover and especially a grapes lover  during the off season? I guess you know the answer! 😉
It pairs well with everything!
It is everywhere! From food items to clothing; everything around has got a hint of wine. While some items won't have it as the ingredient,I bet they would sound awesome when served with wine!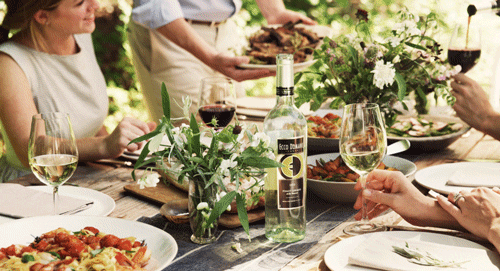 The easiest breakfast to consume while in a rush is mimosas! Don't you agree?
Don't you wish to have the complete collection of wine glasses?
Don't they say its good to keep your body hydrated?
You genuinely wish to pamper your body with all the available resources and at the same time wish to be a part of water conservation. Hence you know what to pick over water now!
When you don't always have plans for night outs!
A glass of wine is the best company ever. You don't really always need someone to party, isn't it?
With the increasing number of deaths due to cancer, if one glass of wine a day would help you reduce the risk, wont you? After all its only for your long life!
Didn't find a match/job or maybe not being able to work it out? You know the solution!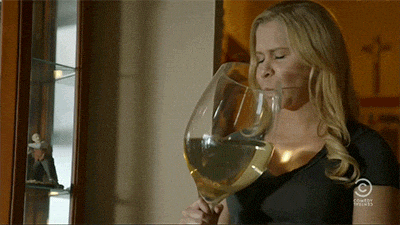 Who doesn't wish to be categorized as an elite? And how much does it cost? Well, cheap enough! A glass of wine with dinner or maybe while in the bubble bath. Won't you wish to try?
Chocolates would too have served the purpose but what about the extra fat that it brings along? Wine too does but certainly the calorie count in chocolates is greater than that in wine. So? Pour in some into your glass for tonight!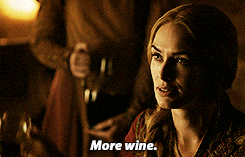 While you might figure out countless reasons to consume wine, it is important for you to also note that excess of everything is bad for health. So consumption of 1 glass of wine on a average for men and women is fine but if you exceed that, it might turn into a loss.
The following are the disadvantages of wine–
Be it any form of alcohol, dependency is bad. Once you start consuming it on a regular basis, it makes you addicted to consuming it.
It might not contribute to belly fat just like beer or any aerated drink but over consumption leads to weight gain since it has more calories than both of the above mentioned.
It is non digestive so it moves directly through the stomach and small intestine lining to the bloodstream. Since it gets into the blood stream, it gets into every cell of the body which decreases the cellular activity. Thus you end up with less of peaceful sleep.
While men may suffer with lower testosterone, slowed motility of the sperm and erectile dysfunction due to the over consumption of alcohol, women may end up with birth defects or low birth weights. So in order to deliver a healthy child, it is advised to not over consume alcohol.
Up to a limit of consuming 1 glass per day, it may reduce the risk of heart diseases but if not regulated or over consumed, it may lead to high risk of heart diseases as too much consumption would lead to rise in blood pressure thus ending into a heart disease like an attack or a stroke.
So having known the advantages and disadvantages of consuming wine, I hope you try not falling in traps of getting addicted to it. 🙂